MS Outlook, a renowned email and messaging client, has spread its roots in two most commonly used OS platforms- Windows and Mac. Although the basic functionality of Outlook on both OS is somewhat same, i.e. emailing, there are huge differences in the features and the user interface. When communicating with Exchange Server, Outlook for Mac makes use of Exchange Web Services.

Due to certain issues in Outlook for Mac, users feel the urge to switch to a different email client. For this, the first thing that needs to be done is the migration of data from Outlook Mac. After the user decides to switch and migrate from Mac Outlook the question that is obvious to strike is- How to Migrate Outlook Messages for Mac OS? This blog is meant to answer the same query.
Issues Experienced with Mac Outlook
Mac Outlook users have experienced various issues while working. We have brought some of the major issues that the majority of users has suffered:
Entire folders cannot be moved from one mail server to another.
Shift or command key do not enable selection of multiple folders.
The process of renaming a folder can get frustrating because any update during the process may halt the renaming process.
Sometimes it works very slowly as compared to other email clients.
How to Migrate Outlook Messages for Mac OS?
There are ways by which you can transfer or migrate Outlook messages to an IMAP mail server. This method will also help to migrate all the other folders present in Outlook Mac. Follow the given steps to migrate messages from Mac Outlook OS:
Open Outlook.
Click Preferences > Accounts > Source IMAP Account > Advanced > Server
Enable or check the Always download complete messages bodies option and uncheck In Inbox only option.
Check if there are any missing IMAP folders. If any, then retrieve them back.
Drag and drop all the desired folders to desktop. Make sure that you copy all the sub-folders are any because just copying the parent folder will not copy sub-folders.
Set a new IMAP account in the desired email client like Windows Outlook or Apple Mail.
Import all the folders of Mac Outlook that have been saved on the desktop in this IMAP account.
With this, all the messages will be easily transferred to your IMAP account and can be used in any of the IMAP supporting email client.
The following two tabs change content below.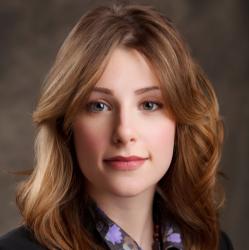 Mayra Cristina Lovato
Mayra Cristina Lovato is a technical blogger, she is sincere in writing technical blogs allied to any queries, errors with specific solutions related to Mac Outlook Files. She is ACMT certified and involved to explore her skills and experience by providing best solutions of Mac Outlook 2011 related issues.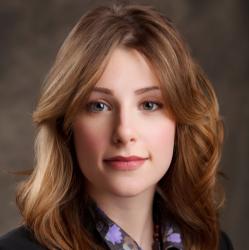 Latest posts by Mayra Cristina Lovato (see all)