Loosing emails by its deletion is a common scenario that causes loss of crucial data of the users. In order to get rid of such scenario, modern applications are equipped with various advanced features. One such feature is archiving, which enables users to recover deleted items from a client.
Many a times users inquire about How to Archive & recover deleted emails Outlook 2011 Mac. If you too have the same query, then this blog will provide you solution for archiving as well as recovering emails in Outlook 2011. Before proceeding with the query, let's have a glance on reasons to archive emails.

Benefits of Archive Emails
Archiving is done basically to recover deleted items from a particular client. Some of the benefits of archiving emails are-
Cleans default folders of the clients, thus reduces strain on the client.
Archived items remain in the account and can be accessed easily when required.
Prevents loss of emails due to a variety of technical errors related to OLM files.
One can easily restore archived emails from the Server without any hassle.
Archiving Emails in Outlook for Mac
The above mentioned points must have sketched the importance of archiving emails. The next thing that strikes in mind is how to archive emails and recover deleted emails in Outlook for Mac. The steps followed in the process of archiving are listed below:
Step 1-
Organizing Place For Archiving Emails
In order to organize space for archiving emails in Outlook for Mac, the following steps are required to be followed:
Create a link with the Server or other location for archiving.
Make a new folder for archived mails.
Examine "Missing IMAP Folders"
Step 2-
Archive Folders as .MBOX files
The emails of Outlook for Mac are archived as .MBOX files so that the complete folders can easily be restored in future. It can be accomplished by the following these steps:
Select the folder that is to be archived.
Note: Outlook does not allow users to select more than one folder. Hence, only one folder can be archived for a time.
Drag the folder selected in the above step to the desktop or to a folder in the finder i.e. the archived destination.
Note: Keep in mind that the destination should be a part of a redundant archive system or the backup system. Moreover, make sure that the you are using a version of Outlook that is fully patched since some earlier versions of Outlook does not permit to drag folders to desktop.
Wait for a while and verify that a copy of the selected folder is successfully archived to the destination location.
Note 1: Take care that you copy the top most folder and the sub folders too.
Note 2: Copying large folders can take a long time.
TIP: Outlook will not copy a folder whose size is greater than 2.15 GB. If you have any folder whose size is more than 2.15 GB simply split the folder in half in order to successfully archive the folder.
Step 3-
Archiving Individual Emails
Archiving individual emails are an important step of the process as it permits users to easily search and access individual messages. It can be attained by:
Select an email folder that is to be archived.
Note: You are permitted to select only one folder at a time.
Select the emails in the folder by following any of the below mentioned techniques:
Click on an email and press Command A key
Navigate to "Select All" option from the Edit Menu
Click and hold the cursor on the selected messages and drag and drop the messages to the folder created on the Server.
Step 4-
Removing Emails from Outlook
The above mentioned steps are used for saving selected emails to Server/Network Directory according to your choice. However, the messages will not be deleted from its location. Hence, the final step in the process is the deletion of emails from Outlook. For the deletion of emails, follow these steps:
Navigate to the folder location that has been archived.
Right click on the folder that is to be deleted or removed.
Select "Delete" from the list to complete the process.
Note: Delete the items that have been archived only if you are assured that the archiving process is complete.
Restoring Deleted Emails in Outlook 2011
Outlook provides two options to restore messages from the archive, i.e. restoring the entire folder or particular email. Selection between these methods can be done according to the requirement of the users. A brief description of these options is provided below:
Option 1-
Restoration of Entire Folders
Launch Outlook and select File.
Click on import to begin the process. And then select from a text file
Choose "Select from a text file" and then click on .MBOX
Select the desired MBOX files that are to be imported from the archived mails on the Server.
The emails will be imported to "On My Computer" of Outlook 2011.
Note: There is no provision of progress bar; hence it is advised to wait for some times.
Option 2-
Restoration of Individual Emails
Outlook permits users to restore a particular email according to the convenience of users. Restoring individual emails is quite easy; you just need to double click on the archived emails present on the Server in order to open them.
The following two tabs change content below.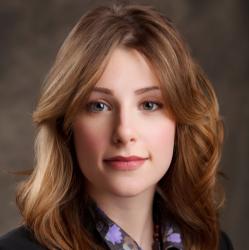 Mayra Cristina Lovato
Mayra Cristina Lovato is a technical blogger, she is sincere in writing technical blogs allied to any queries, errors with specific solutions related to Mac Outlook Files. She is ACMT certified and involved to explore her skills and experience by providing best solutions of Mac Outlook 2011 related issues.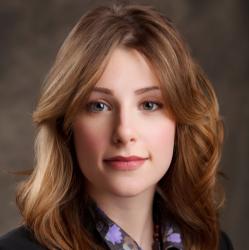 Latest posts by Mayra Cristina Lovato (see all)