As you know Outlook for Mac 2011 mail client is to the extent how much intricate together with its operations that in response not only leave a user tangled though some of them might turn out to be a problem also for the equal. Same goes with "Clock Error" which causes at the moment you try to open Outlook for Mac 2011 mail client.

The symptoms for "Clock Error" could be like this wherein you will receive error following the messages that are as –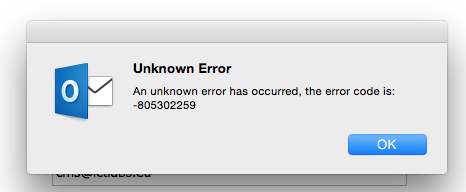 An Unknown Error has Occurred, Error code is – 805240834
An Unknown Error has Occurred, Error code is – 0
Clock Error – The system clock is inaccurate, please set it to the current time
Now, to put emphasis on the "Clock Error" and as to solve this Error users can make use of the solution given below although the resolution includes two methods one is thru running a script and the other is via Manual process. Thus let us share the first one with you all.

This one is to automatically resolve the issue by running a script on your machine, use the below link –
https://gallery.technet.microsoft.com/scriptcenter/Automation-of-the-Steps-in-bd36f4c0/file/133414/1/ActivationTroubleShooter.app.zip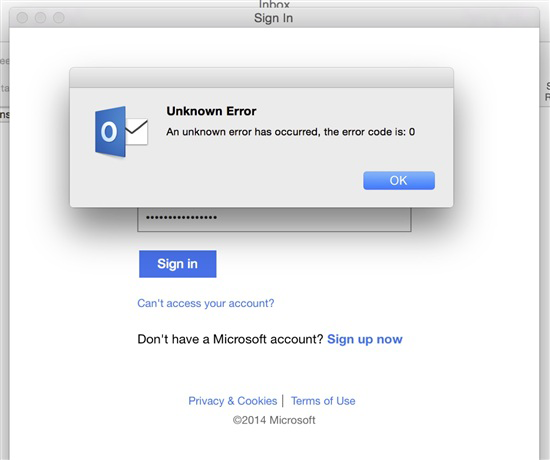 Coming to the other way out which has to be done manually, follow the given steps
Try to close all applications operated by Microsoft Office this also includes Microsoft and Outlook OneNote
On the address bar, click "GO", choose UTILITIES and finally make double click on TERMINAL
Type in the given text and push Enter in the Terminal Window – killall "Office365ServiceV2"
Note – In case you receive any messages such as "No matching processes belonging to you were found" that implies the Office365ServiceV2 service is not running. Proceed to next step.
Type the given text in Terminal and push Enter – cd ~/Library/Group\ Containers/UBF8T346G9.Office
Again, type in the following text in Terminal and push Enter – ls -a | perl -n -e 'print if m/^[e|c]\w/' | xargs rm
Open Outlook or Onenote and make sure you are able to login along activate successfully