On sending a message, it is first moved to Outbox by Outlook. When connection is established between Outlook and email Server, it delivers the message and a replica of the message is found in Sent Items. However, there are many issues when email is stuck in the Outbox in Outlook for Mac 2011 that trouble users every now and then. Various reasons like; removal of user's access from Outbox, large size of the message, etc., are responsible for this issue.

In order to overcome from such scenarios, you can edit the suspicious messages and then continue to work normally. Editing of the message cannot be done directly. You'll need to follow these steps in order to do so:
Use of Progress Window in Order to Stop A Message
If the message sent by you is not delivered and you want to make some changes to it, you can easily do so by using Progress Window. These steps need to be followed soon after you click on the Send button. The following steps are required to be followed at the time of using Progress Window:
Open the progress Window by selecting Window menu and then Progress.
NOTE: You can also open the Progress Window by simply pressing the shortcut key i.e., Command +7. This method to open the Progress Window is comparatively faster.
You can click on the Cancel button provided on the right corner of the outgoing message. On clicking the grey X, you can stop the message to be transferred.
NOTE: If the process is complete and the message disappears from the progress Window then it was too late to stop the message.
In order to stop send/receive schedule, select the Outlook Menu and then work offline.
You will be able to view Outbox at the bottom of the navigation pane.
You can open Outbox to view the messages that are kept in pending to be delivered. Any editing in the messages can be done from here.
In order to re-enable the schedule, select Work offline from the Outlook menu.
Regulate Outlook to Work Offline
If a particular email is stuck in the Outbox in Outlook for Mac 2011 and stops other messages to be sent as well.You can make the required changes in the Outbox by setting Outlook to work offline.
Stop Send/Receive schedule from running by selecting Outlook Menu and then work offline.
Click on Outbox to view the pending messages. You can edit or delete the messages which cause issues in Outlook.
To re-enable Outlook schedule, you can click on Outlook and then Work offline.
Using Apple Script to Delete Outbox Items
If the issue with Outlook persists even in setting Outlook to work in offline mode, then you can access and delete the messages using AppleScript.
Open AppleScript Editor Application in Applications/Utilities.
Copy the following script to the clipboard:
tell application "Microsoft Outlook"
delete every message of outbox
end tell
Click on Run button to clear messages.
The above mention steps can be followed when email is stuck in the Outbox in outlook for Mac.
The following two tabs change content below.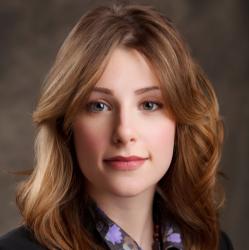 Mayra Cristina Lovato
Mayra Cristina Lovato is a technical blogger, she is sincere in writing technical blogs allied to any queries, errors with specific solutions related to Mac Outlook Files. She is ACMT certified and involved to explore her skills and experience by providing best solutions of Mac Outlook 2011 related issues.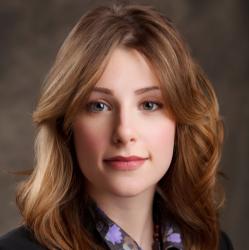 Latest posts by Mayra Cristina Lovato (see all)