Outlook 2011 also known as Outlook for Mac is a well known desktop email program built specifically for Apple's Mac operating system by the IT giant Microsoft. Though it is successfully used in conjunction with not all (excludes 2003 release) but many newer versions of Exchange Serversuch as ES 2007, 2010, and 2013 as a suitable client server application, there does exist some known issues with the concerned mail client when used with server environment.

At times, due to some reasons when the email client is trying to synchronize with MS Exchange various errors prompt up resulting in inaccessibility of stored data. Even sending and receiving of emails fail blocking all the scheduled tasks which in turn harm the flow of work wherever the client-server application is set up. One such error is "could not synchronize record Outlook 2011 Mac."To fix the bug the first step forward would be to know in detail about it.
Know the Outlook for Mac Error Code-19946 in Detail
During a sync service with the Exchange server an error code -19946 with the message: "Could not synchronize record Outlook 2011 Mac" and the explanation "ChangeKey is required for this operation error occurs.
Description – When an Outlook 2011 user moves an item and then changes its category in Exchange Server 2010 environment, then while synchronization of the server with the client, the user usually receives the following error message:

Cause – This issue occurs because an incorrect ChangeKey property of a moved item is returned by the MoveItem operation in the MS Exchange Web service when the server synchronizes items with 'Outlook for Mac' clients. Moreover, Microsoft has confirmed the problem in some Microsoft products.
Resolution – As a solution to the issue Microsoft suggests installation of the following update rollup: 2582113 Description of Update Rollup 5 for Exchange Server 2010 Service Pack 1.
Conclusion for the advised resolution – This is altogether a difficult and complex task for an end user as it necessitates gathering information about MoveItem operation and ChangeKey property. Moreover, there are very little chances that the update fixes the bug and therefore a user like you would definitely not want to indulge in such activities,s but to get an immediate and effective solution. But the problem is that there isn't one.
More Similar Synchronization Errors in Outlook 2011
You will be surprised to know that till date it has been found that many users have repeatedly faced not just the one explained above, but various synchronization errors and without a relevant and easy solution provided. Similar errors are:

The Ultimate Solution to End All Troubles
So if you are also the one who has met with any of the above mentioned errors, then it is a good advice to migrate back to Outlook or any other mail program that yields fewer errors. Even if it does there exists a proper resolution either by Microsoft itself or are also provided by third party data recovery tools. This is because it would put an end to any such troubling errors that occurs frequently and acts as a hindrance. However, migration to other releases of Outlook also requires changing OS. This is because other releases of Outlook except 2011 are built for PCs with Windows operating system only.
The following two tabs change content below.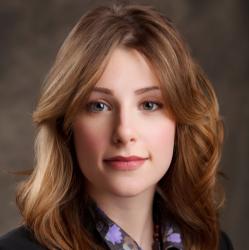 Mayra Cristina Lovato
Mayra Cristina Lovato is a technical blogger, she is sincere in writing technical blogs allied to any queries, errors with specific solutions related to Mac Outlook Files. She is ACMT certified and involved to explore her skills and experience by providing best solutions of Mac Outlook 2011 related issues.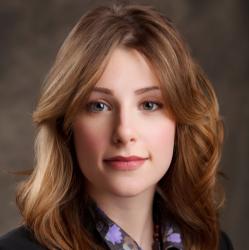 Latest posts by Mayra Cristina Lovato (see all)