For many users, emailing is considered to be old-fangled. Perhaps you may have several email accounts and you are almost acquainted with all its process of reading and sending messages. But what if you want to access the emails of Yahoo! Mail account in Outlook 2011 on your Mac system? Although many of the users assume it to be pretty difficult to configure the settings. However, practically it's much simpler and the detailed procedure for it is given below.

Configuring Yahoo! Mail Account with Mac Outlook 2011
Follow the step-by step procedure to set up the Yahoo account in Outlook 2011
Launch Outlook 2011 and choose the option "Tools" and then "Accounts"
Here, the user has to enter the information regarding personal details and server related information
Personal Information
Full name: Enter the name which you want to display when you send an email
E-mail address: Enter the Yahoo Mail email address
Server Information
Ensure that the settings of Outlook match with the POP3 settings of Yahoo! Mail. The default configuration that Outlook has for Yahoo Mail is pop3 account. The details of POP3 settings of Yahoo are mentioned below
– For Incoming Mail (POP) Server
Server – pop.mail.yahoo.com
Port No – 995
Requires SSL – Yes
  – For Outgoing Mail (SMTP) Server
Server – smtp.mail.yahoo.com
Port – 465 or 587
Requires SSL – Yes
Requires authentication – Yes
3. Then select the option 'Advanced'. Determine if you want to select the option
Leave a copy of each message on the server. For this
Select: Once Outlook download all the email messages from Yahoo Mail account, they are saved both in Outlook and on Yahoo Mail.
Don't select: After Outlook downloads all the emails, they are deleted from the Yahoo Mail account. This means you have only one copy of the email message which is locally accessible to you.
4. Then select the OK tab and close the "Accounts" page
5. Again, start Outlook and select "Send/Receive" tab to download all the messages
In this way users can configure the Yahoo Mail account in Mac outlook 2011.
The following two tabs change content below.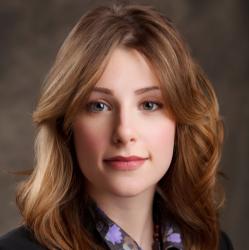 Mayra Cristina Lovato
Mayra Cristina Lovato is a technical blogger, she is sincere in writing technical blogs allied to any queries, errors with specific solutions related to Mac Outlook Files. She is ACMT certified and involved to explore her skills and experience by providing best solutions of Mac Outlook 2011 related issues.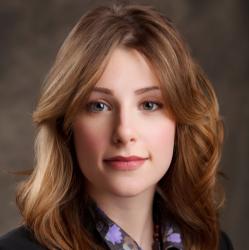 Latest posts by Mayra Cristina Lovato (see all)