Mac users have found Outlook 2011 as a better email application as compared to the Apple Mail and this has made these users to switch from latter to former application. Outlook 2011 being an easy application, it is a suitable email client and its manifold set of features attracts users the most. But in order to protect this data from any loss, one must be aware of how to backup Outlook 2011 for Mac in a very organized manner. There can be distinct methods to create a backup of Outlook 2011 emails, but you must use the method which is apt for your need.

Data Storage of Outlook 2011- A Myth Breaker
Many users are confused with a fact that OLM or Outlook for Mac data file is the storage file for this application, but this is not true. OLM is only an archive data file where the emails can be archived as per users' requirement. This file can be treated as backup file but not as storage file. This OLM file comprises of all the data elements like; email messages, calendar events, contacts, etc. and other data which have been archived.
Mac Operating System storage for Outlook 2011 data is done by storing indices in a proprietary database file and data records as a sequence of files nested within folders. The Outlook data file is by default located;
Outlook 2011 database file:
~/Documents/Microsoft User Data/Office 2011 Identities/Main Identity/
Outlook 2011 storage folders:
~/Documents/Microsoft User Data/Office 2011 Identities/Main Identity/Data Records
Different Means for Outlook 2011 Emails Backup
There are three ways to create a backup of Outlook 2011 for Mac emails. Users can choose one of these methods as per the requirement they need this backup for;
Export Data to OLM
Drag & Drop Function
Quick Backup
How to Export Data to OLM
This method can be utilized if you want all your data in a single file as a backup. In case you want to move all the email data from one Mac system to another Mac system, this OLM file will help you do so. You just have to copy this archived .olm file to another system and import it in the email application. Follow the below mentioned steps to perform this export operation;
Open the Outlook 2011 email application and go to the tool bar. Go to File option and select Export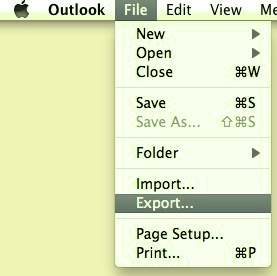 Another Export wizard will open where you will have to do the settings. Choose "Outlook for Mac Data File (.olm)" option.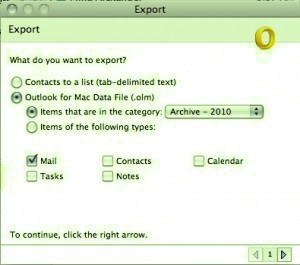 If all the data items are supposed to be backed up, check all the items.
Choose No, Do Not Delete option so that items remain in the application after archiving.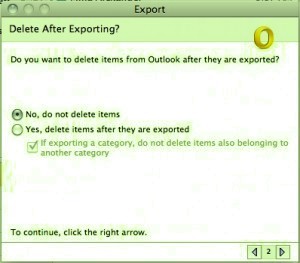 The default name of this archive generated will be "Archive.olm".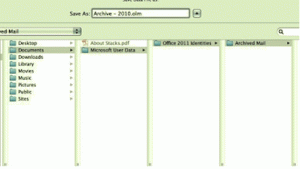 You can also rename this file by choosing "save as" option.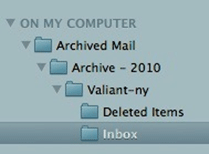 This OLM file will comprise of all the data chosen by you to be archived.
Drag & Drop Function
Many users think that maintaining emails in individual files are better than storing all of them in same single file. This is because there are lesser chances of emails getting corrupted and even if any email file gets corrupted it will not affect other email files.
To perform this, you just need to visit Mac Folder List and drag the messages to the desktop.
You can create a separate folder to store these messages.
Quick Backup
This method will create a backup within a few clicks. What you have to do is, drag "Microsoft User Data" folder to an external drive. This folder is available in "Documents" folder once you drag it out it will get copied.
Conclusion-
The section above discusses about various methods of how to backup Outlook 2011 for Mac. Drag and drop method can be a wise solution for particular messages, but it is cumbersome if you want to backup many messages together. The export feature is a superfine way to archive all the needed data to an OLM file which can be later transferred to other systems as well. In case you want to move Mac Outlook 2011 email data to a Windows based MS Outlook, then this can also be done by converting OLM file to PST using a third party tool like Outlook Mac Exporter. This is another advantage of using OLM file as a backup where you can transfer emails from Mac based Outlook to Windows based Outlook.
The following two tabs change content below.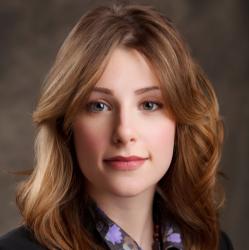 Mayra Cristina Lovato
Mayra Cristina Lovato is a technical blogger, she is sincere in writing technical blogs allied to any queries, errors with specific solutions related to Mac Outlook Files. She is ACMT certified and involved to explore her skills and experience by providing best solutions of Mac Outlook 2011 related issues.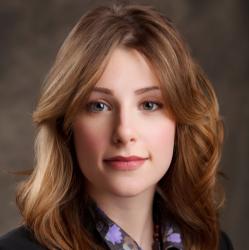 Latest posts by Mayra Cristina Lovato (see all)