Connecting Outlook contacts to iPhone is not going to be a hectic task by compelling you to use any mediating application like MS Exchange,MobileMe/iCloud or any other external solution. iTune can play the role of good conduit between Mac Outlook and iPhone for syncing the contacts. The magic that is used by iTune is Sync services. With this service, users can access Outlook Mac contacts into the iPhone. Up-to date services for the same syncing is available. For those who have queries like how do I save my Outlook Mac contacts to my iPhone can opt the suggested option. In case, if Outlook Mac user gets fail while executing Outlook Mac sync to iPhone, then there is an option that will not bother you by data destruction. The cat will come out of the bag later, first you check out Outlook contacts sync into the iPhone.

Outlook Mac Sync into iPhone
This process will be executed in four simple steps mentioned underneath:
1. Creation of address book and associated categories-
For this first check out default address book that will be seen at the Computer tab on your Mac system.
The Address book is rarely used by folks so, if you are not aware of the same, then you can create your own. The name of Address book can allot as personal requirement.
To create it follow: File menu -> new -> Folder
2. Sharing Outlook Mac Contacts-
To do this task, go to Outlook menu, find Preferences and afterwards follow Sync Services.
To make this process executable, move to top, left, right corner of the Outlook Mac tab.
With such action, now address book syncing for Contacts will become effective.
Note: If contacts are still not visible, then it is required to reset the setting towards sync services.
3. Make Selection of Contacts into iTune-
Once you are done with connection of iTune with the computer.
Move to iTune visual panel, at the left most corner you will get an Info tab and find "Sync Address Book Contacts" and enable it.
Once the option is enabled, you need to add up All contacts to be synced with iPhone and then click to "Apply" tab.
4. Check Out Contacts on iPhone-
Into Contacts App within your iPhone, tapping Group tab at upper left corner will assist to add up multiple contacts instantly.
To get a clear view of all the recently synced contacts, it is required to tap the "All from my Mac".
The entire way shows how one can sync Outlook contacts to phone, but, it actually does not permit to save contacts into iPhone.
The following two tabs change content below.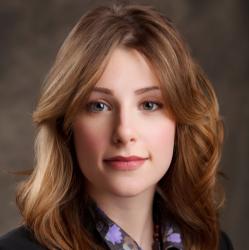 Mayra Cristina Lovato
Mayra Cristina Lovato is a technical blogger, she is sincere in writing technical blogs allied to any queries, errors with specific solutions related to Mac Outlook Files. She is ACMT certified and involved to explore her skills and experience by providing best solutions of Mac Outlook 2011 related issues.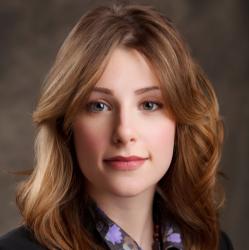 Latest posts by Mayra Cristina Lovato (see all)